First Fix
Which Fix is right for me?
Product info
A complete first-stage solution that targets skin compromised by stress.
The result of 13 years' dedicated research and development, this ground-breaking response serum treats both the causes and the symptoms of stress to leave skin feeling energised, healthy and radiant. Containing a host of effective and reparative plant actives and extracts, this powerful serum will soothe, protect and repair skin back to health.

89% of testers said their skin felt more HYDRATED
80% of testers said their skin appeared more RADIANT
88% of testers said their skin felt SMOOTHER 
Discover more clinical results here
How to use
Ingredients
Conscious & Signature Packaging
FAQ's
First Fix contains a comprehensive roster of powerhouse ingredients that work synergistically with the skin's innate intelligence to repair and protect its functional health
89% of Testers said their skin felt SOFTER.

77% of Testers said their skin appeared BRIGHTER.

79% of Testers said their skin complexion appeared more GLOWING…. and the world needs more glow!
Which fix is right for me?
For skin that looks and feels exhausted and stressed out
What will it do for my skin?
Fatigue Fix
$150.00 | 30ml
For tired, dull and dry skin
Gravity Fix
$265.00 | 30ml
For skin that's lacking firmness and bounce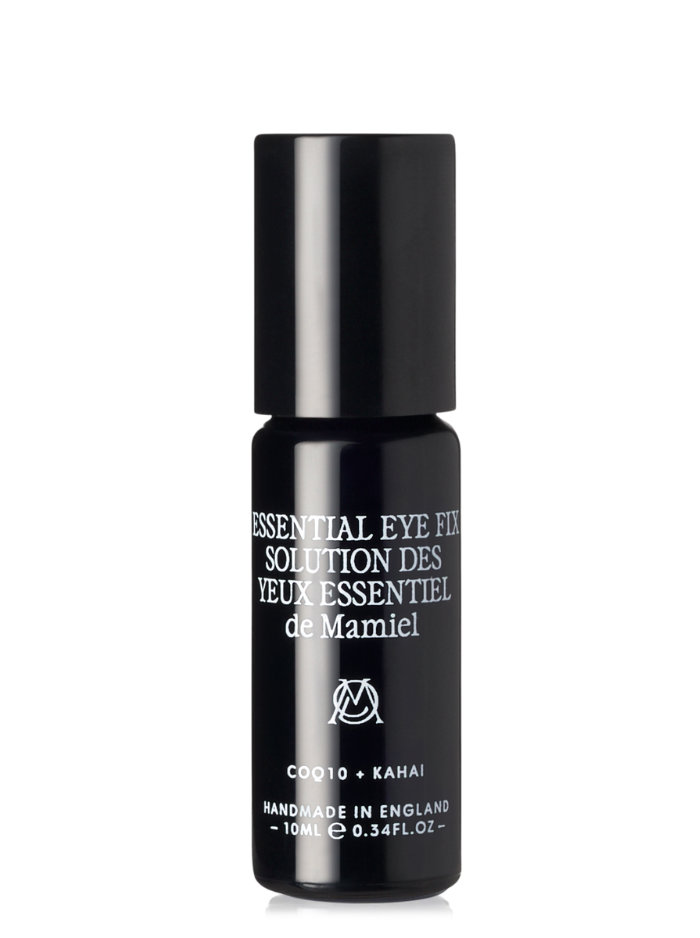 Essential Eye Fix
$150.00 | 10ml
For skin that looks dry, tired and lined
Our story
de Mamiel was founded by skin health specialist Annee de Mamiel after studying first hand the effects of modern day life on real people's skin in her clinics in both the UK and US. After seeing how her formulations transformed her clients' comlpexions, Annee's was inspired to create a brand which enabled people to feel the best version of themselves every day. The result is a collection of products that integrate science, nature and the senses to restore skin's integral glow and bring it back into balance.
Hear what our customers are saying